American Centuries…View from New England
1999 - ongoing, Pocumtuck Valley Memorial Association
This website was launched in 1999 and has been actively growing ever since. With thousands of primary sources that are interpreted, zoomable, transcribed and searchable, the site is used by educators and historians alike. In addition to the Online Collection there are dozens of lessons, many interactive activities and several online exhibits. We're currently working to redesign and rebuild this popular site.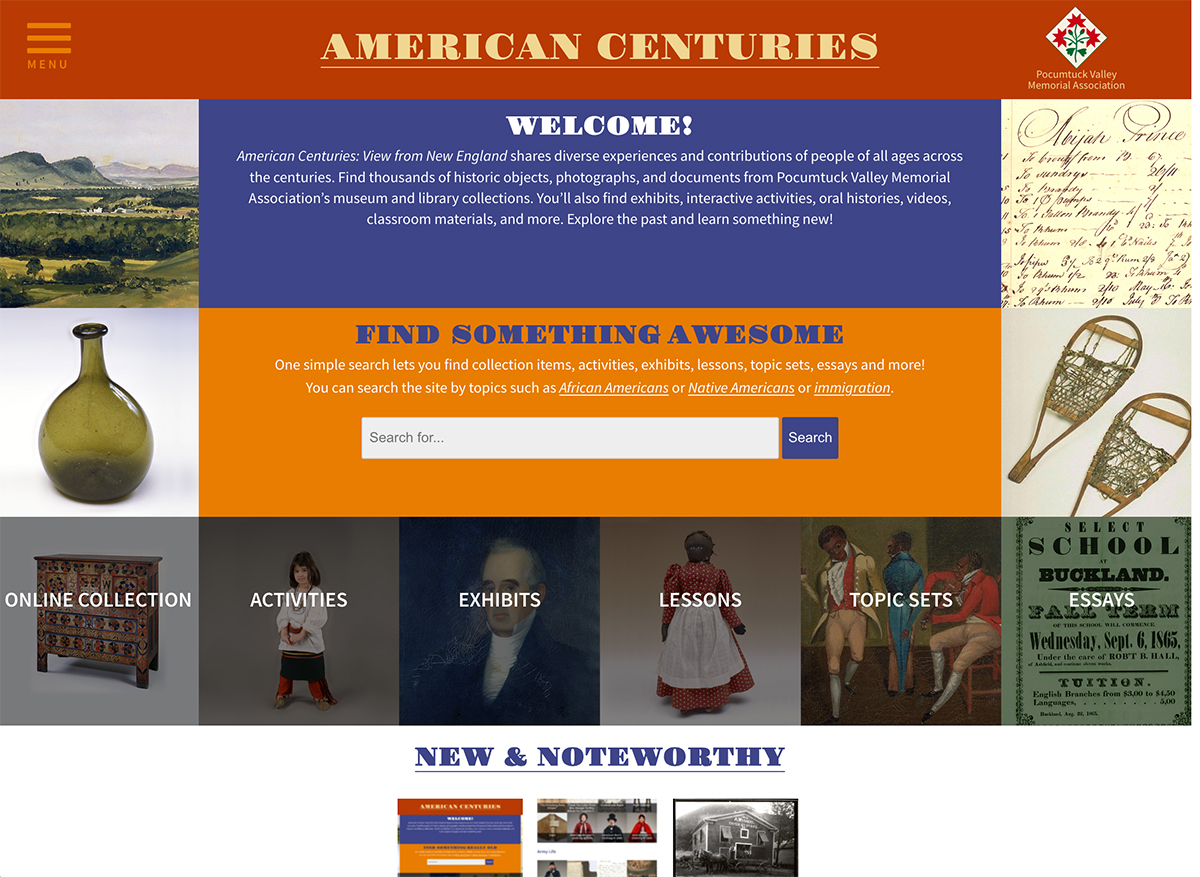 This online exhibit explores five topics at the turn of the 18th, 19th and 20th centuries.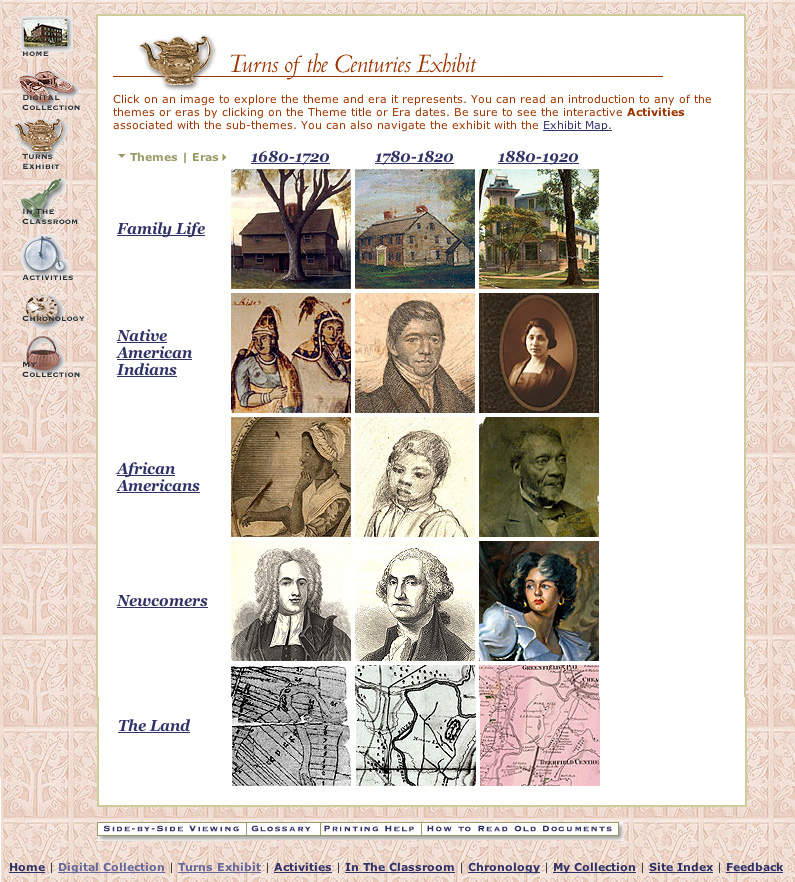 The website presents dozens of "Dress Up" activities that let the visitor interactively learn about the unfamiliar clothing that Americans have worn throughout our nation's history. Dress Up is one of the most popular features on the website. Note: This feature was created using Adobe Flash. In 2020 the Flash activities were rebuilt using modern open-source technologies to ensure their continued availability in contemporary browsers.