Shays' Rebellion and the Making of a Nation
2008, Pocumtuck Valley Memorial Association
"Shays' Rebellion and the Making of a Nation" explores this important moment in the early formation of our country through interactive illustrations, biographies, maps and primary source material. Historic context is provided by period music, thematic essays and an illustrated timeline.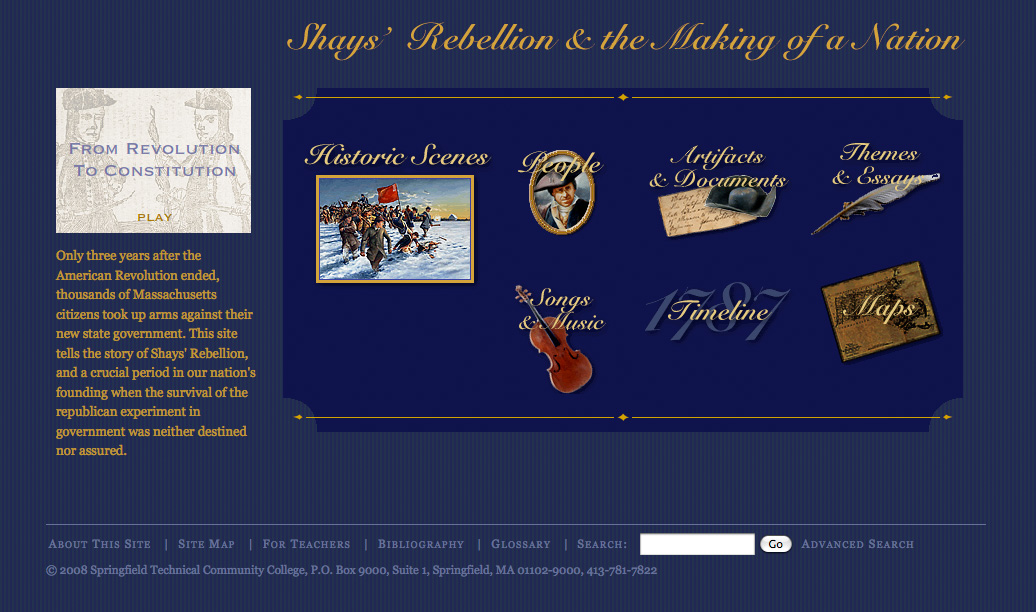 Each interactive scene recounts an pivotal moment or event in the history of the Rebellion. Each scene is described from the perspectives of the key groups that were present and is supported by quotes from contemporary thinkers, relevant historic themes and related artifacts and documents. Note: This feature was created using Adobe Flash. In 2020 the Flash activities were rebuilt using modern open-source technologies to ensure their continued availability in contemporary browsers.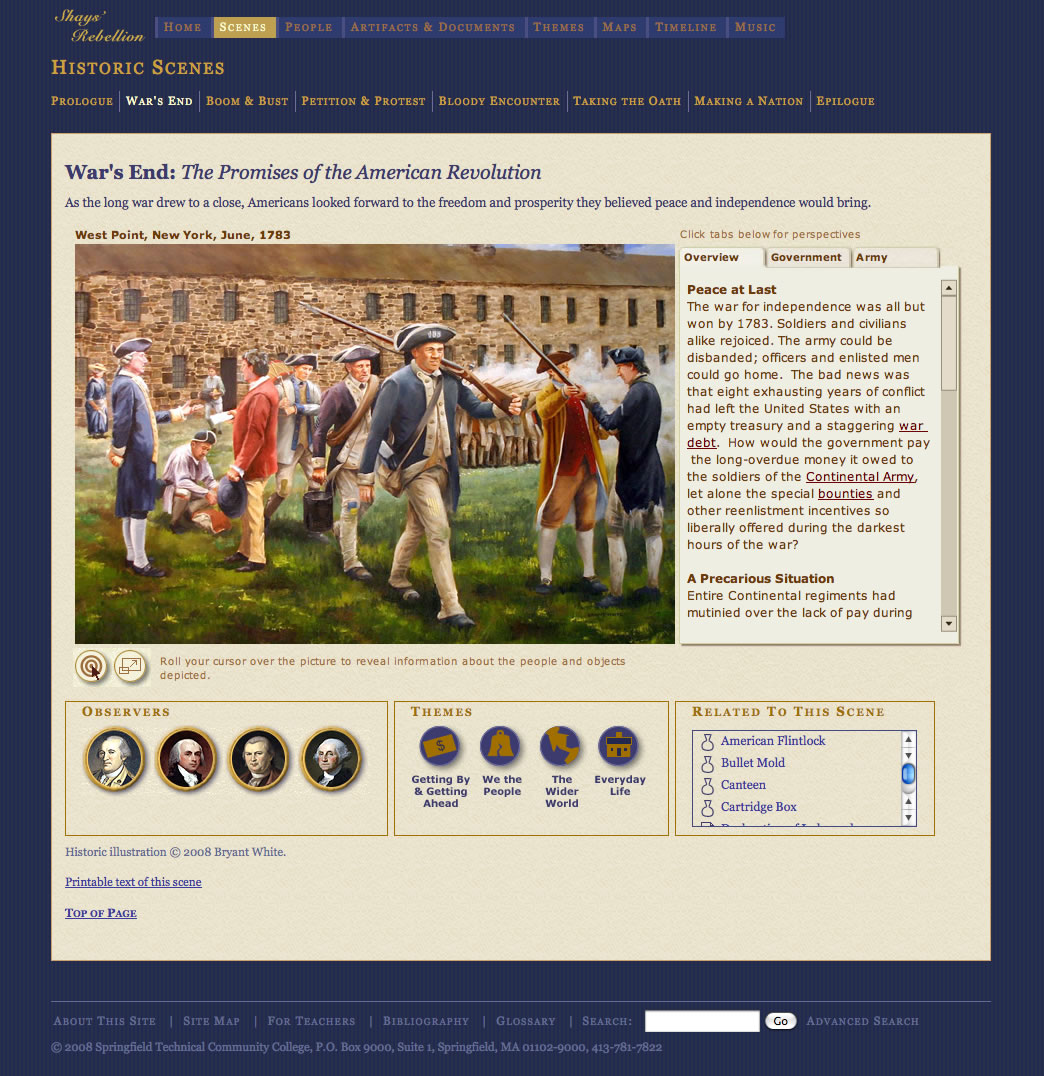 This page presents each historic scene (listed across the top) considered in the context of four different humanities themes (down the left column) enabling the visitor to explore each theme through the example of the historic events.